Studio Sunrooms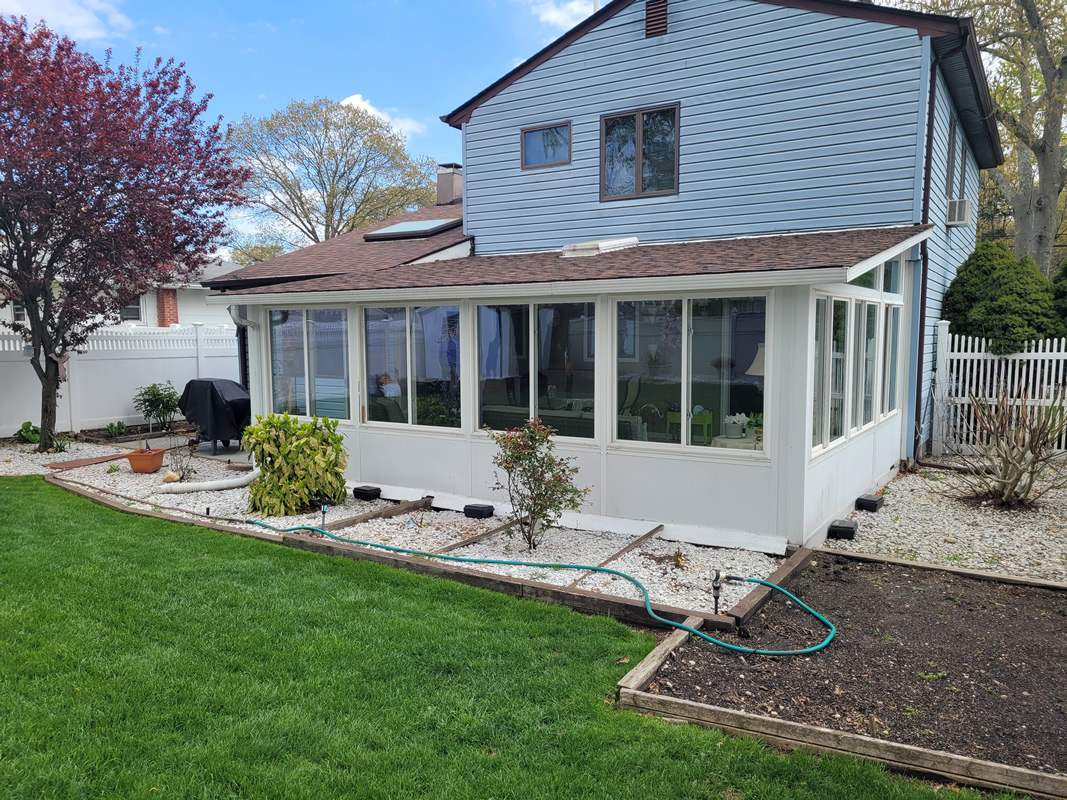 Adding a studio sunroom to your home is a wonderful way to enhance your living space and bring the beauty of nature indoors. A studio sunroom is a dedicated room that is designed to capture natural sunlight while providing a tranquil space to relax, entertain, or pursue your hobbies. Whether you have a small cottage or a sprawling mansion, a sunroom can be a valuable addition to your home.
We add on to your house utilizing the same materials chosen to construct your home. A sunroom Studio offers an extension to any portion of your home so you can enjoy a bug free season more months out of the year.
Studio Sunrooms Add Living Space To Your Existing Home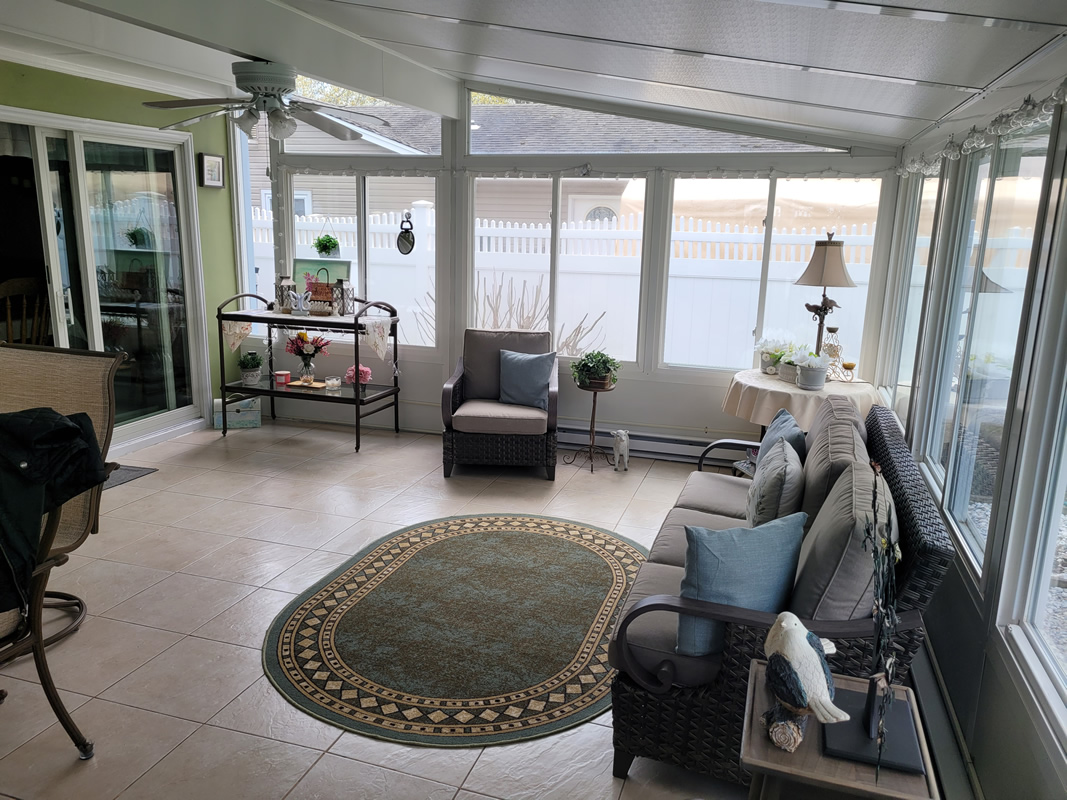 One of the main benefits of a studio sunroom is the abundance of natural light it brings into your home. Sunrooms are typically constructed with large windows or glass walls that allow sunlight to flood the room, creating a warm and inviting atmosphere. The natural light can make the space feel more open and spacious, and it can also provide health benefits by boosting your mood and increasing your vitamin D levels.
When it comes to functionality, a studio sunroom can also provide practical benefits. Sunrooms are designed with energy-efficient features, such as double-glazed windows and insulated walls, which can help regulate the temperature inside the room and reduce your energy consumption. In addition, a sunroom can extend the usable space in your home without the need for major renovations or construction, making it a cost-effective option for expanding your living area.
Adding a studio sunroom to your home can be a fantastic investment that enhances your lifestyle and the value of your property. It provides a space where you can enjoy natural light, relax, entertain, and pursue your hobbies, while adding elegance and functionality to your home. If you're looking for a way to bring the outdoors in and create a serene and versatile space, a studio sunroom can be the perfect addition to your home.
What Our Studio Sunrooms Offer
Glass knee walls for a maximized viewing area.
Full fascia trim to coordinate with standard house construction, plus optional integral or field applied gutter.
Fixed or operating sky lights.
Sliding windows are standard with optional double hung, casement and awning styles available.
A true, fully functional swing steel entry door.
Studio roof sloping away from the house.
Protective aluminum roof finish or shingled roof to match your home.
Ceiling fan or electrical options.
Options for all interior designs of a conventional room and more!