Insulated Awnings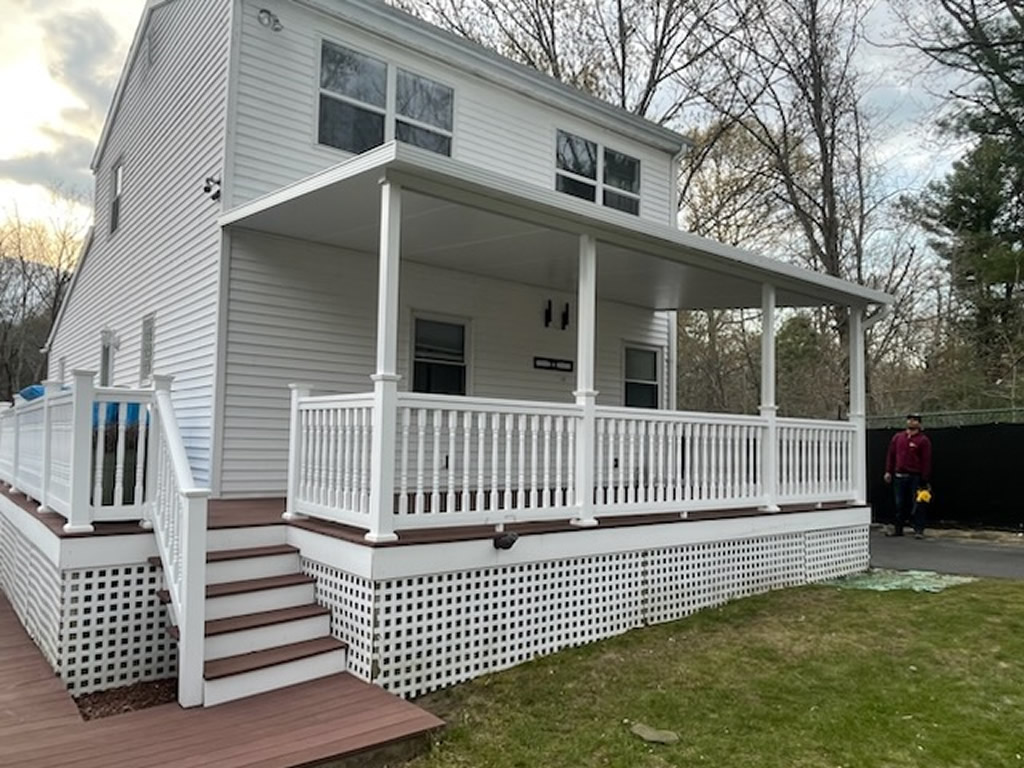 Our insulated awning structures have a 3 inch roof with a baked enamel finish on both sides. Also included within each installation is a fully built-in gutter and leader system. Some of the benefits realized from our insulated awnings:
Wont warp, crack, pill, split or burn.
Can be enclosed in the future.
Can be shingled to match your existing roof.
An Awning That Allows For So Many Future Possibilities
Start off with the basic insulated awning to provide superior strength and durability as it safe-guards you and your family from nature's elements. Then enclose your insulated awning at a later date to create a beautiful patio room or spacious screenroom. Sunscape Patio Rooms can help you with so many ideas to further expand your current living space ~ the possibilities are endless!