Patio Enclosures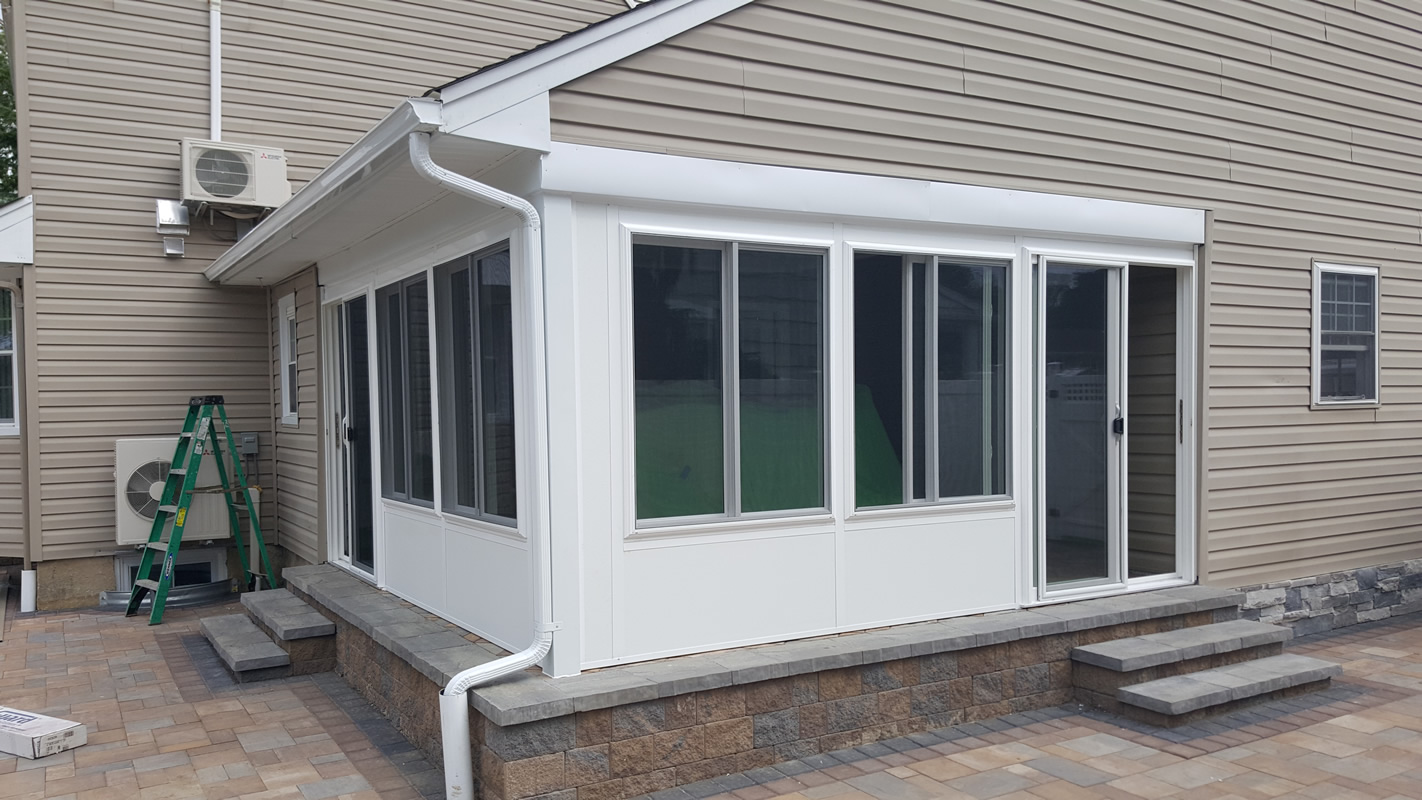 Just about every home can accommodate a patio enclosure to harmonize with the existing house structure.  Patio enclosures can make a graceful transition from the indoor living to a protected outdoor living space. Even a small side or rear entry patio enclosure can dramatically add to a home's appearance while expanding your living space.
Patio Rooms Extend Your Living Space
Patio enclosures provide extra living space under your existing roof or awning by enclosing it with windows, doors and/or screens. Sunscape can help you extend your use of this new living space with heating and air conditioning options!
Convert Existing Decks, Patios, and Entranceways To More Useful Spaces
With a patio enclosure from Sunscape Patio Rooms, you, your family and your guests can experience shaded, protected time together for years to come. We have an array of patio rooms to choose from so contact us and see what we can do to enhance your living space.