All Season Sunrooms
An all-season sunroom, also known as a four-season sunroom or a year-round sunroom, is a type of home addition or enclosed space that is designed to be used throughout the year, regardless of the season or weather conditions. Unlike three-season sunrooms, which are typically designed for use in warmer months, all-season sunrooms are built to provide a comfortable living space that can be used in any season, including winter.
Four Season Sunrooms Add Value to Your Home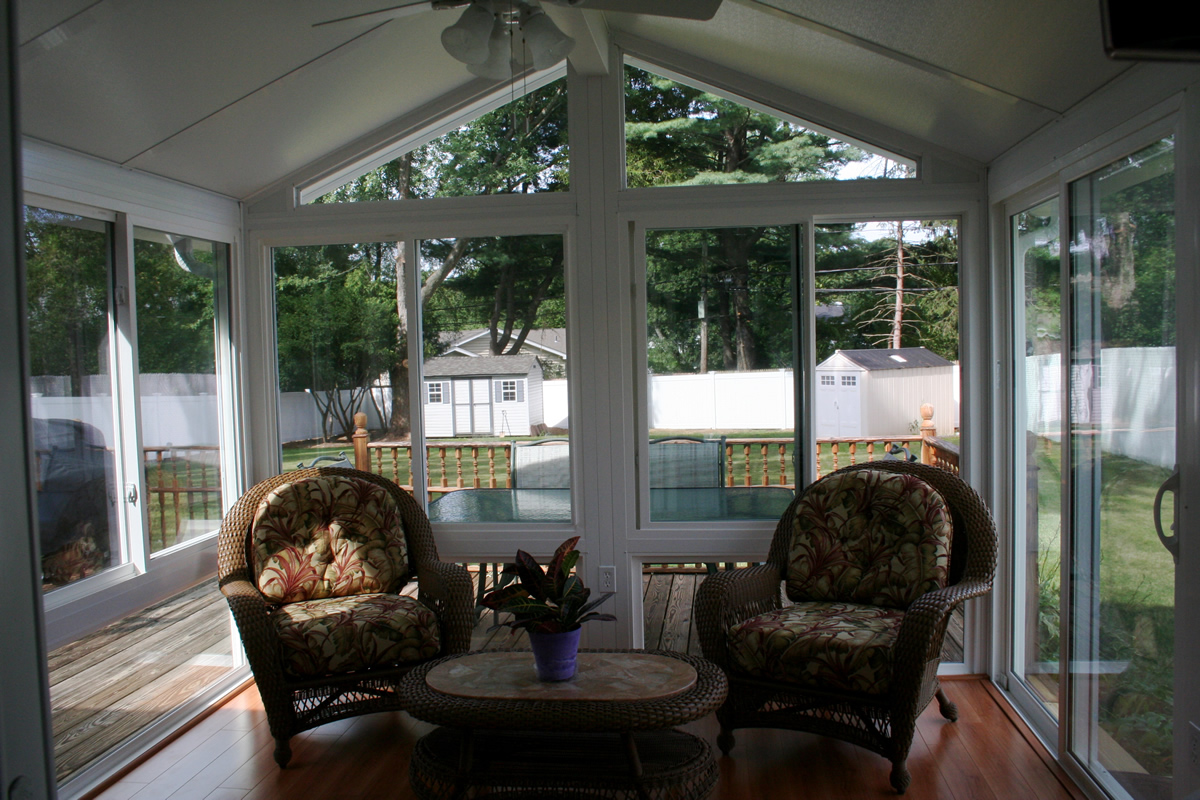 Here are some key features of an all-season/four season sunroom:
Insulation: All-season sunrooms are well-insulated to keep the room warm in the winter and cool in the summer. They have insulated walls, floors, and roofs, as well as energy-efficient windows and doors to minimize heat loss or gain.
Weather Resistance: All-season sunrooms are designed to withstand various weather conditions, including rain, snow, and wind. They may have features such as roofing, weatherstripping on windows and doors, and drainage systems to prevent water infiltration.
Versatility: All-season sunrooms are typically more versatile in terms of their use compared to three-season sunrooms. They can be used as a living room, dining room, home office, or even a greenhouse, providing a functional living space that can be used year-round.
Year-Round Sunrooms For Any Where and Any Time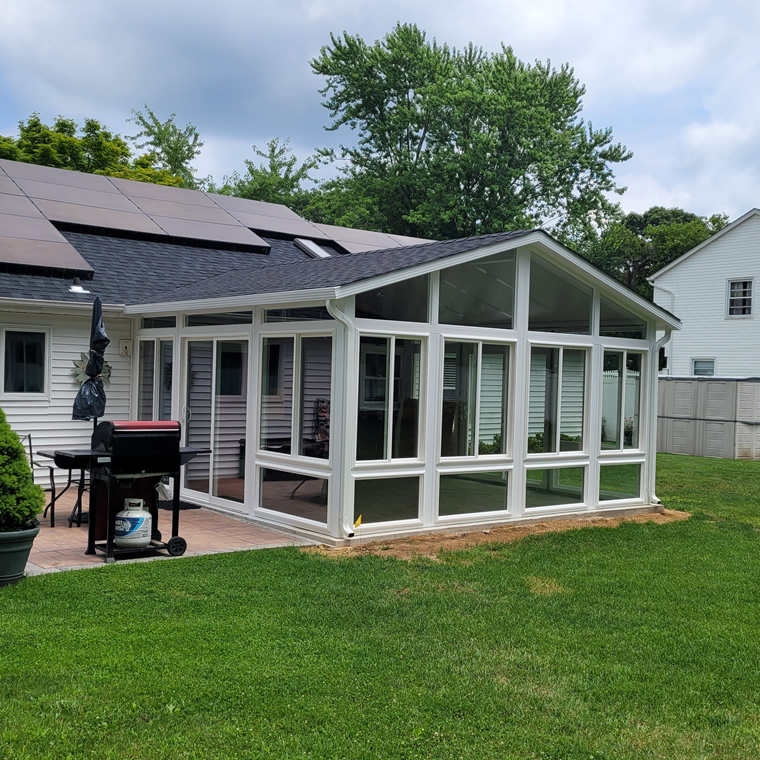 Year-round sunrooms are a popular home addition for those who want to enjoy the benefits of a sunroom throughout the year, regardless of the season or climate. They offer a comfortable space that brings the outdoors inside and can be a valuable addition to your home for relaxation, entertainment, or even as a functional extension of your living space.  They are
year–round
enjoyment no matter what area you live.
Contact Sunscape Patio Rooms of Long Island for more information about creating a beautiful all season sunroom for your home.